Alvin 841 Sterling Silver 3'' Pair Candlesticks 21h Collars & Hurricane Glass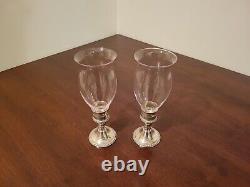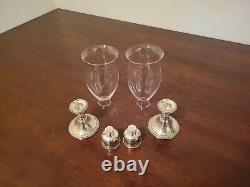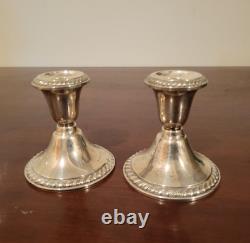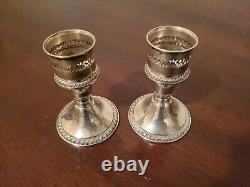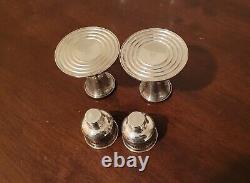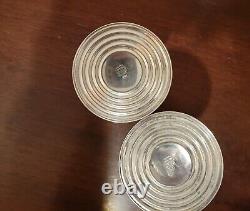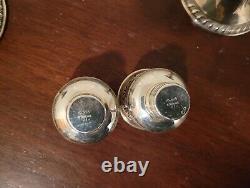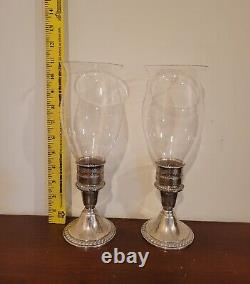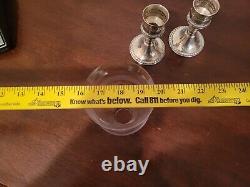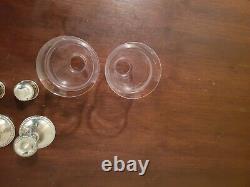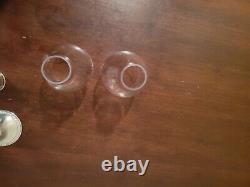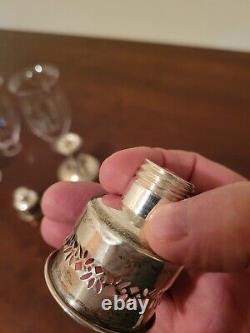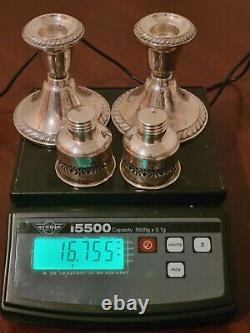 We have for sale a pair of ALVIN STERLING SILVER 3 CANDLESTICKS WITH ALVIN STERLING SILVER COLLARS & HURRICANE GLASS. This pair of candlesticks is in nice vintage condition other than the slight damage to one of the collars. That is why I listed them as fair. It has a small indent, no crease, that is hard to see. We have only lightly wiped them down so as not to remove the patinad finish.
They stand approximately 10.5 in height and the hurricane glass is in great shape. The candlestick bases are stamped " ALVIN STERLING CEMENT FILLED REINFORCED WITH ROD OR OTHER METAL 841 ". The collars are stamped " ALVIN STERLING 21H ". The total weight for the pair excluding the hurricane glass is approximately 16.7 Troy ounces. Please note our photos and check out our other listings.