Armbands/Bracelets Silver Mid Eastern Set Vintage PairWeighing 3 oz Silver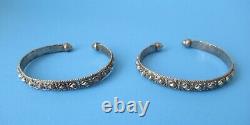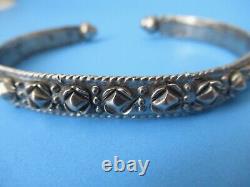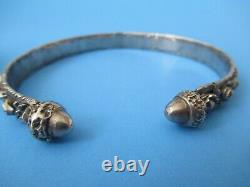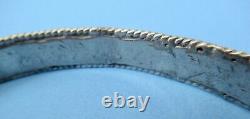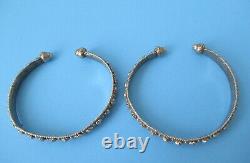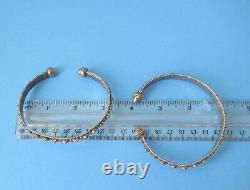 Two vintage sterling silver cuff bracelets. Probably from the Middle East region. These two bracelets are heavy 84 grams combined. They are made of tested sterling silver or better.
The interior measurement is 8. They are slightly adjustable since they're made of silver.
Nice design with little nibs and beading. Hand worked, vintage in good condition.