Pair Large Vintage Bradley and Hubbard Double Electric Wall Sconces signed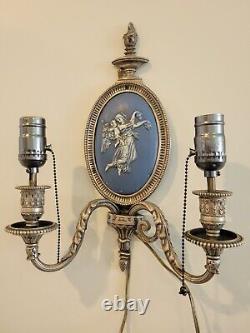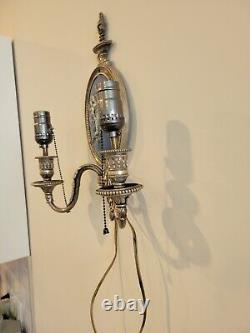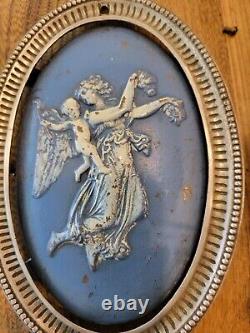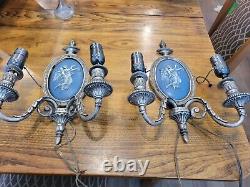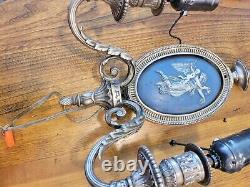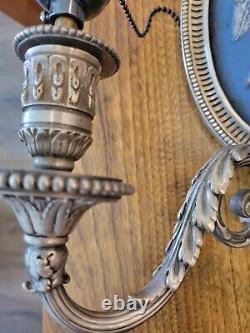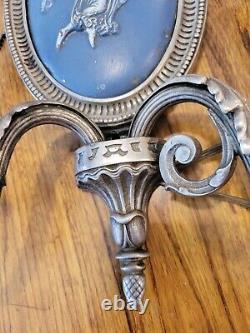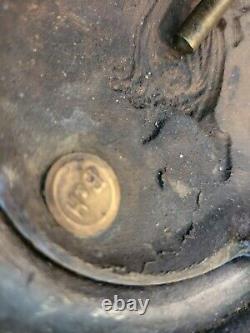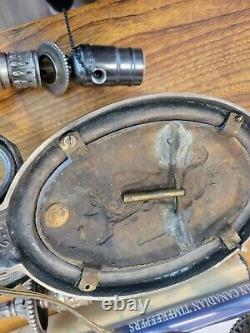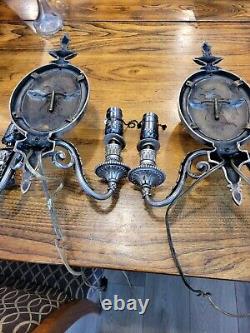 Beautiful vintage pair of wall sconces by Bradley and Hubbard. Signed and probably date early 20. These are a rare fine as a pair in this condition. The oval back plate has Wedgwood blue ceramic plate with raised figures in cream color and framed with I believe silver over brass.
The ceramic insert is numbered 142 on each matching the number on the metal sconces so they are original to the piece. Notice that the figures have some wear and abrasion as expected from this era.
Each insert measures 7 1/4" x 5 ". The sockets have been replaced with new sockets but keeping the pull chains that were on the original sockets. This is a wired in pair of sconces however if candles are preferred the electric wires could be removed in favour of candlelight. There is one curled piece of ornamental trim missing from one scone please take note in pictures. Wear to ceramic inserts has been noted.