Pair Of Vintage Sterling Silver Hand Scrolled Bangle Bracelets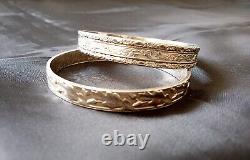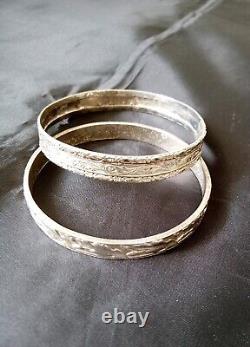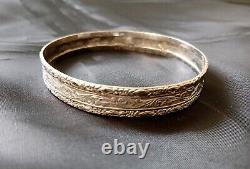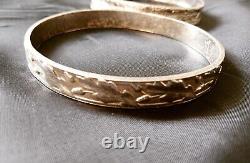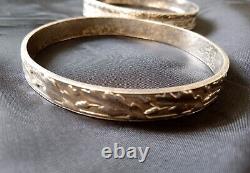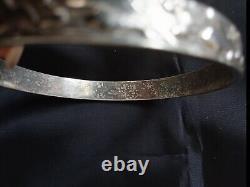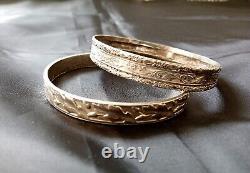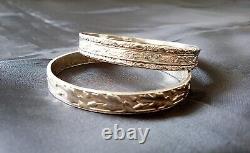 This beautiful pair of vintage bangle bracelets are perfect for any occasion. The intricate scrolling design is crafted from high-quality sterling silver and features delicate flowers and plants along with Florentine scrollwork. The bracelets are stackable and come in a set of two.
These vintage bracelets are splendidly unique and one is signed by the artisan. They are perfect for those who love Art Deco style and appreciate handmade jewelry. The bracelets are pre-loved but in excellent condition and ready to wear! A "must have" for any collection of one of a kind vintage accessories. Thank you for your interest in my spiffy little bangles!