Pair Vintage Italian Sterling Silver Birds Sparrows Figurines Marked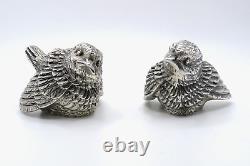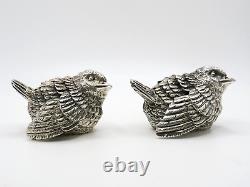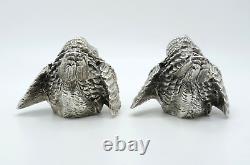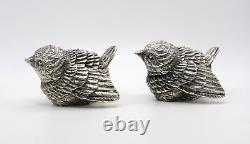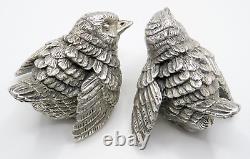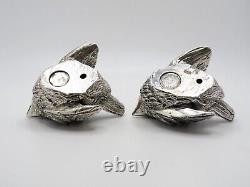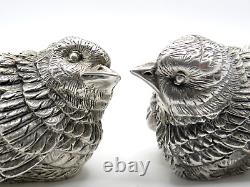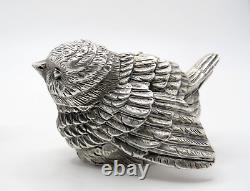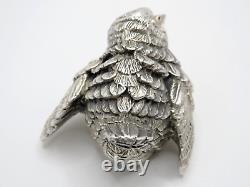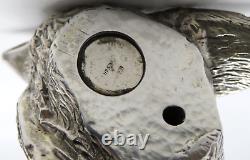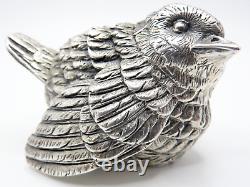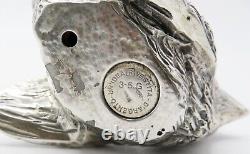 Pair of vintage (circa 1980) Italian filled Sterling silver birds/sparrows figurines, hand crafted in a resin then covered with 925 standard silver as shown by 3 ÷ 5 in the mark. In Italy, in the objects partially or totally coated with a sheet of precious metal, the use of putty is allowed to fix the thin sheet to its support, on condition that the density of the putty is not more than 2,5 g/cubic cm. And that its percentage in weight does not exceed 25% of the total weight of the object, and that it is marked with an "R" in a square accompanied by the metal's weight in grams and tenths of gram, followed by the symbol "g".
The R inside a square outline is the abbreviation of'Riempito' (filled in English). The maker is Un'Idea Vestita D'Argento (in English means: an idea dressed in silver). The conditions description is a statement of opinion only, for these reasons, please look carefully at each photo.