Sterling silver pair 2 vintage candlesticks with Celtic / Gaelic design, 1950's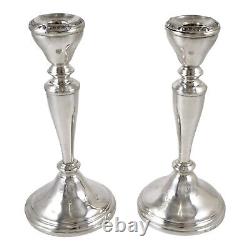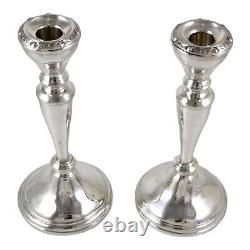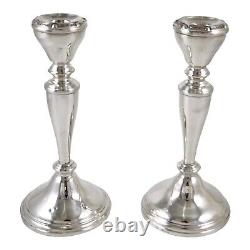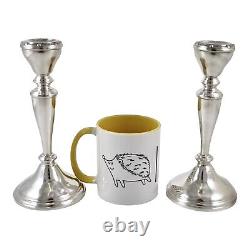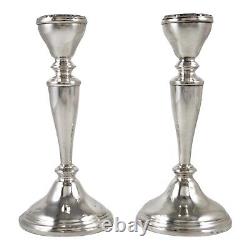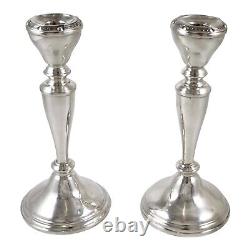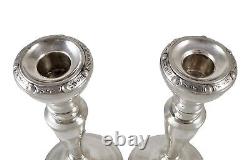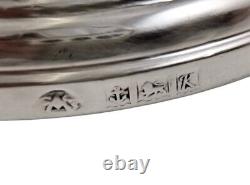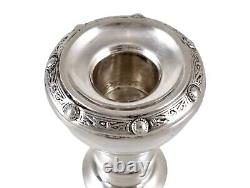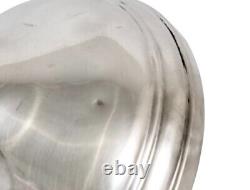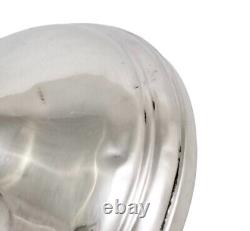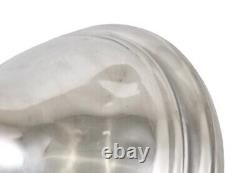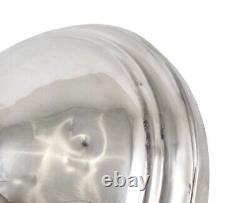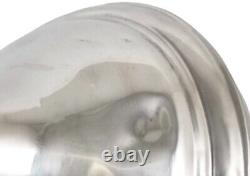 A pair of elegant sterling silver candlesticks with tapered columns resting on round stepped bases. The sconces are trimmed with attractive high-relief borders depicting a Celtic design. Made by Adie Brothers and fully hallmarked for Birmingham, 1959. 853 g total (weighted bases). 9.5 cm across bases.
Several dings and small dents commensurate with age and use.