Vintage Empire Silver Company. 925 Sterling Candlestick Pair 6.0 inch 1950/60s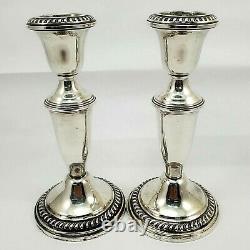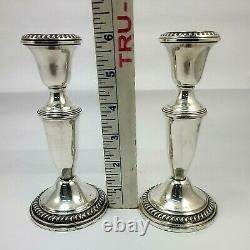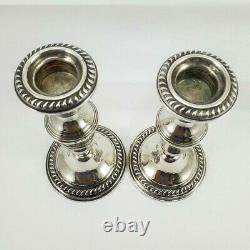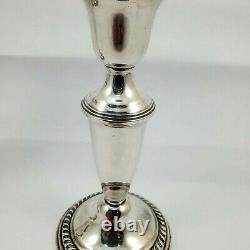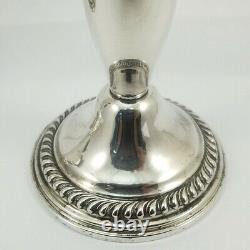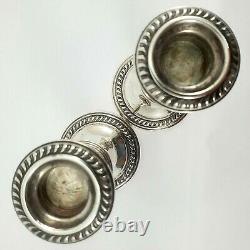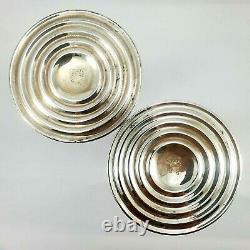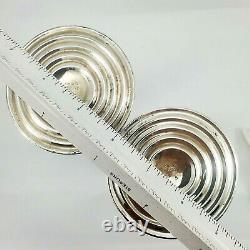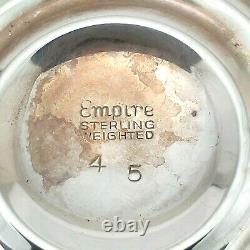 We offer for your consideration these vintage Empire silver candle holders. These candle holders came to us through an estate sale. They had a pretty heavy tarnish. So we gave them a quick polish to see the condition of their surfaces. These pretty candle holders are sterling silver, weighted base, hollow ware.
These date to about the 1950/60s. They are stamped "Empire", "Sterling", "Weighted", "45".
They are approximately 6 inches tall, the bases are approximately 3 inches. If you are a collector of Empire Silver, these will be a wonderful addition to your collection.
They will add a bit of understated class to any intimate dining setting.