Vintage gorgeous sterling amethyst bead neckace 30 & pair of matching earrings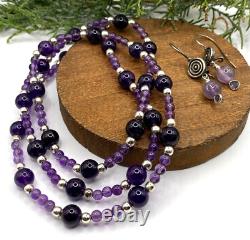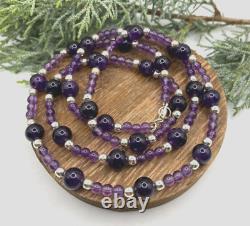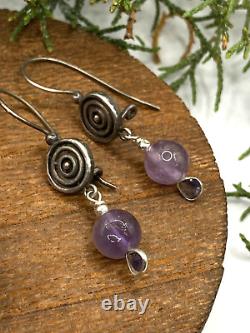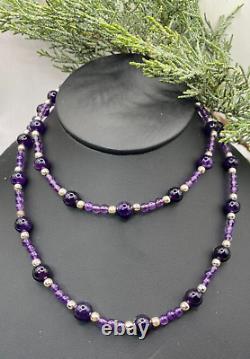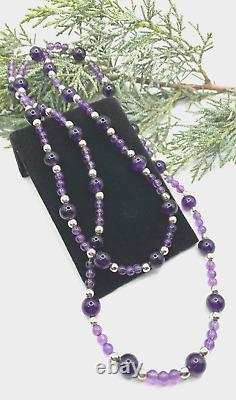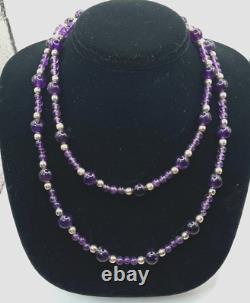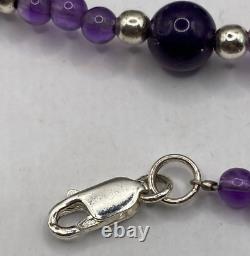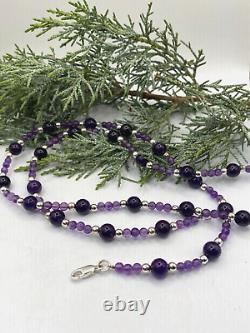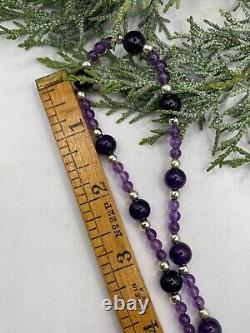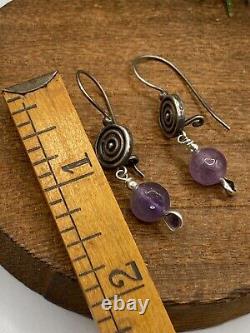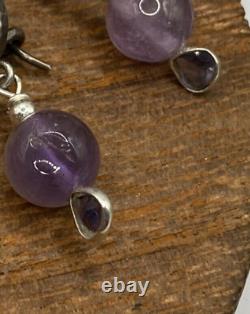 This is a gorgeous high end deep violet purple amethyst, the "stone of peace", and sterling silver beaded necklace. It is a generous length of 30, long enough to double or wear long, flapper style.
There are 27 large deep purple amethyst round beads at 9 mm which are flanked on each side by a total of 54 sterling silver beads at approx 4.5 mm each, separating these beads are a row of 3 lighter purple round beads at 5 mm for a total of 84 beads of these. This is finished off with a sterling lobster claw.
Very well made with sterling split wires. A very nice pair of sterling silver, swirled and beaded amethyst earrings with a bottom topaz pin head. Approx 1.75 long dangles.
Beautiful necklace and earrings set. Amethyst is February birth month. It's a stone that knows how to balance, soothe, and bring you back to the spiritual center. For those who struggle with tension, insomnia, anxiety, and other spiraling thoughts - Amethyst is a unique healing gem that provides sweet relief. Symbolizing strength, power and courage, amethyst is a protective stone. Furthermore, amethyst helps combat negativity of stress and anxiety, so many people meditate with it just to clear their minds of pessimism and disturbing thoughts.