Vintage Sterling Silver Candle & Hurricane Holders 3 Pairs Douchin AMC Courtship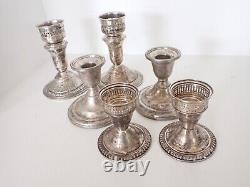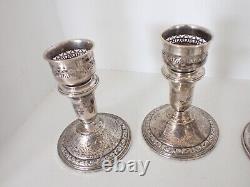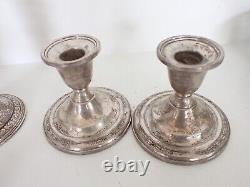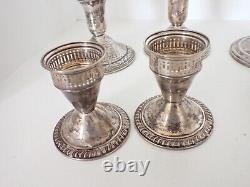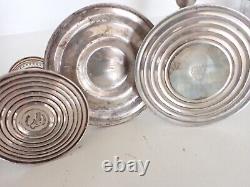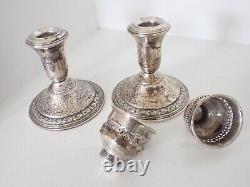 Three pairs of vintage sterling silver candle holders two of which can be used as hurricane candle holders. The tallest is by AMC and the top for hurricane glass comes off. The second tallest are by Courtship International and they are just candlesticks.
The smallest are by Duchin and these could also accommodate a hurricane glass but they are in one fixed piece. All three pairs have a weighted base and combined weight is 1,260 Grams. Condition is good vintage with a few minor dings around the base of the two larger ones.
Not very noticeable and they also need cleaning. All three pairs display well.