Vintage Pair of Sterling Silver Camusso Fighting Roosters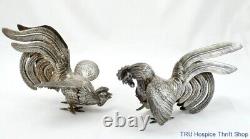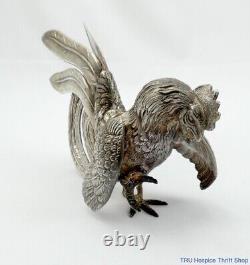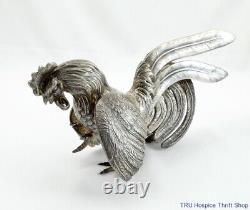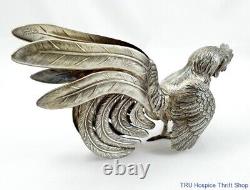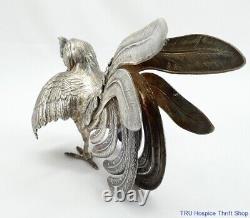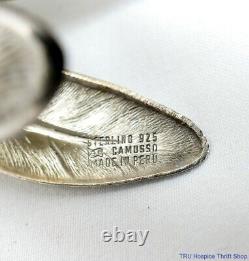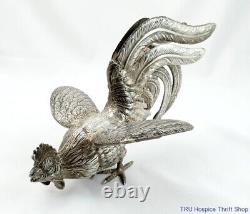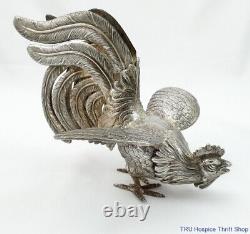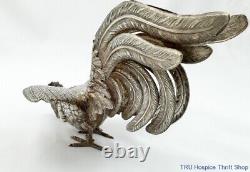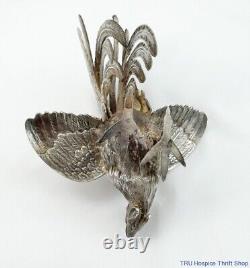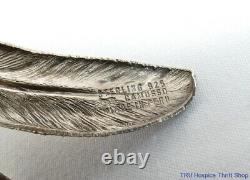 These exquisite sterling silver roosters are poised to attack, aggressively showing fluffed feathers, splayed claws and open beaks. The detailing on the feather barbs, wing undersides, saddles, combs and hackles is meticulous. Under each of the birds' wings they are marked "Sterling 925, Camusso, Made in Peru" and accompanied by a flag symbol.
The Camusso Silver Company was founded in 1933 by Carlo Camusso, who melded his Italian design background with local Peruvian silver-making arts. Together the roosters weigh 502 grams. Each measures approximately 4.5" x 6.5" x 5. Please see photos for details.